So I mentioned a few days ago that I have Big News for everyone, and I am now able to reveal it as I've had a chance to discuss with my family and friends. I've been struggling with my depression recently, and things have come to a head. This means that I'm going on long-term leave for…however long it takes me to get out of this funk.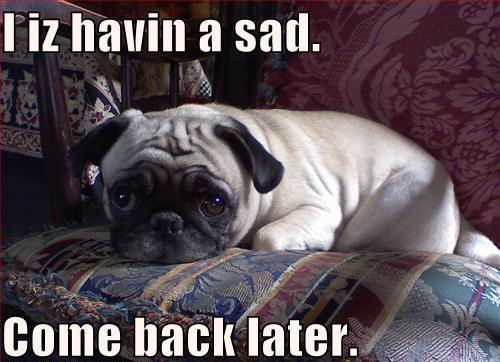 This isn't the first time this has happened. I had to cut my studies short because I was struggling with depression and final year pressure. I feel more in control this time than I did last year — the last time it happened I got to the point where I couldn't make my own decisions, and I ended up lying in bed all the time not knowing what was wrong with me.
This time I have the support of family, friends, JS, some truly incredible Ravelry friends (seriously…these guys are amazing), a GP and my boss. Things are hopefully going to be on the up soon. I don't want to talk about it here too much, but you should all know what's going on.
My knitting and spinning goals are going to be:
1. Prepare fleeces for spinning.
2. Spin enough yarn to make something proper
3. Knit through Ravelry queue and stash
4. Develop blog
Don't take those as gospel (my goal-making is something that has to be refined…I'm not sure "something proper" counts as a real goal…), but that's where I'm going.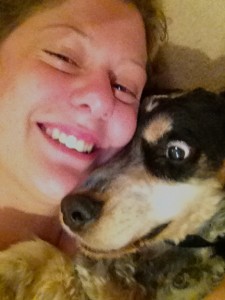 "Other news" refers to the fact that I'm currently living in the world's SLOWEST INTERNET region. I can't even load Google most days. So, my blogging may actually slow down rather than speed up.
One of my other goals is to get fit, so maybe I'll find an internet cafe nearby that I can cycle to – muscle, coffee (maybe) and  internet!
I'm also going to the Weald of Kent craft show at Penshurst Place this weekend (7th to 9th September 2012 if you're reading this after these dates…sorry!). You've missed the deadline for cheaper tickets, but they are only £6.50 each. If you're going, let me know. I'd love to buy you a beverage of your choice!

Much love,
Corrie xx
* Of course, describing depression as "a sad" is incorrect in many ways, so please don't take this too seriously. Find out more about depression here.