I sorted through my Ravelry* queue the other day. What this actually means is that I deleted all the projects that I put up there as I've brainstormed over the last few years, and added patterns that I think will actually be useful, and that I will definitely be knitting.
At the moment it's smallish (or, tiny), as the restructuring only happened a few days ago. My plan is going to be to sort through my stash and assign projects to each ball or skein of yarn. It'll go in a project bag with a print-out of the pattern, or a photocopy if the pattern is from a book/magazine. I need time to do that – luckily, a fair amount of time will soon be mine (watch this space for the announcement, I need to chat to my family first) so it's going to happen.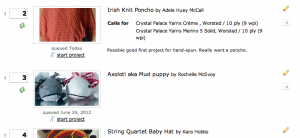 I've been getting really involved in sorting out my stuff recently – I've mentioned a few times that I suffer from depression, and part of the burden at the moment is the sheer amount of things that I have. I've managed to get everything except my crafty stuff sorted out – anyone with a stash knows how daunting the next task is!
I've joined a group on Ravelry called "home organizing", which is going to be really helpful in sorting out knitting specific organisation. Martine from iMake is also discussing this at the moment in this thread.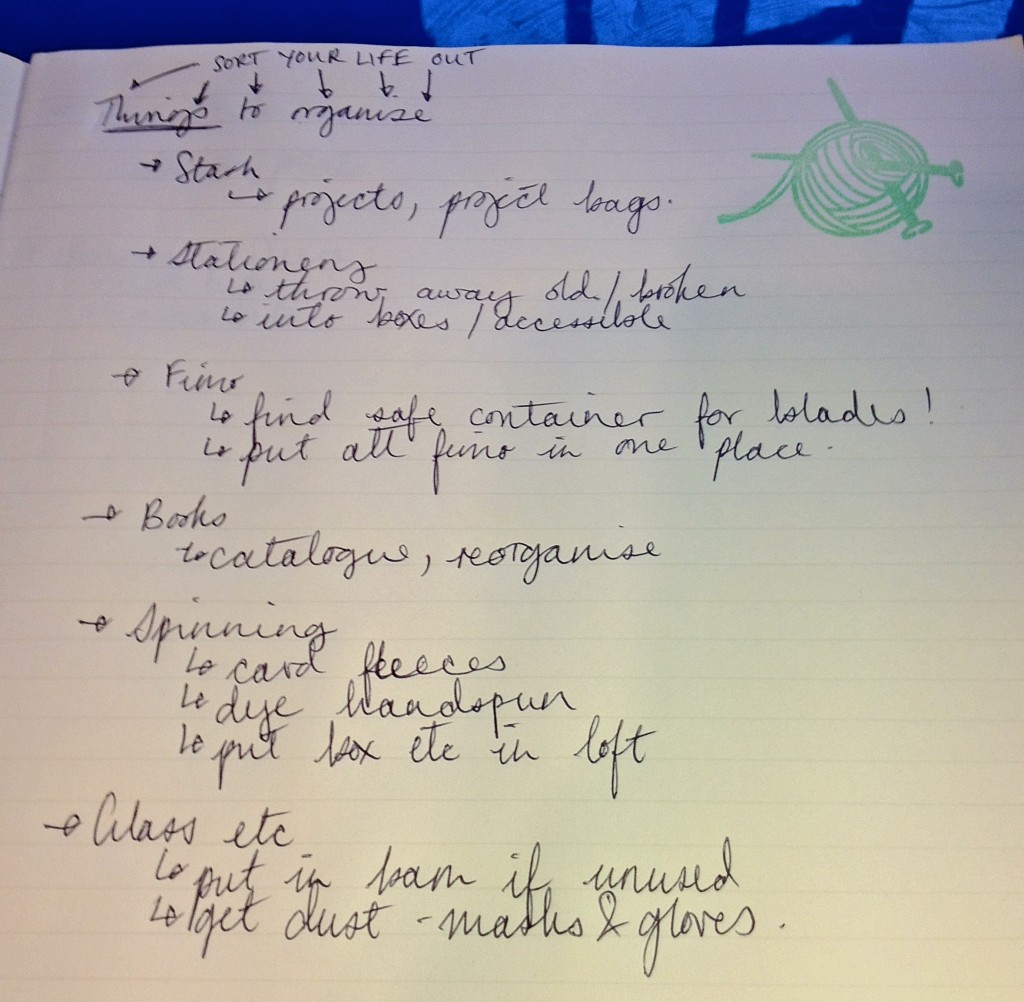 I have also been listening to the "Zen and Tech" podcast by Georgia and Rene from iMore. It's largely about how to use tech to zen up your life, but it has a lot of stuff that helps with sorting out head-space as well as physical things.  Georgia is a psychologist, so she's a brilliant person to run it. Finally, the last thing in my 'let's try sort out my life' plan is to listen** to a book that Martine has recommended on Audible – "Unstuff Your Life" by Andrew Mellen. I think it could help me.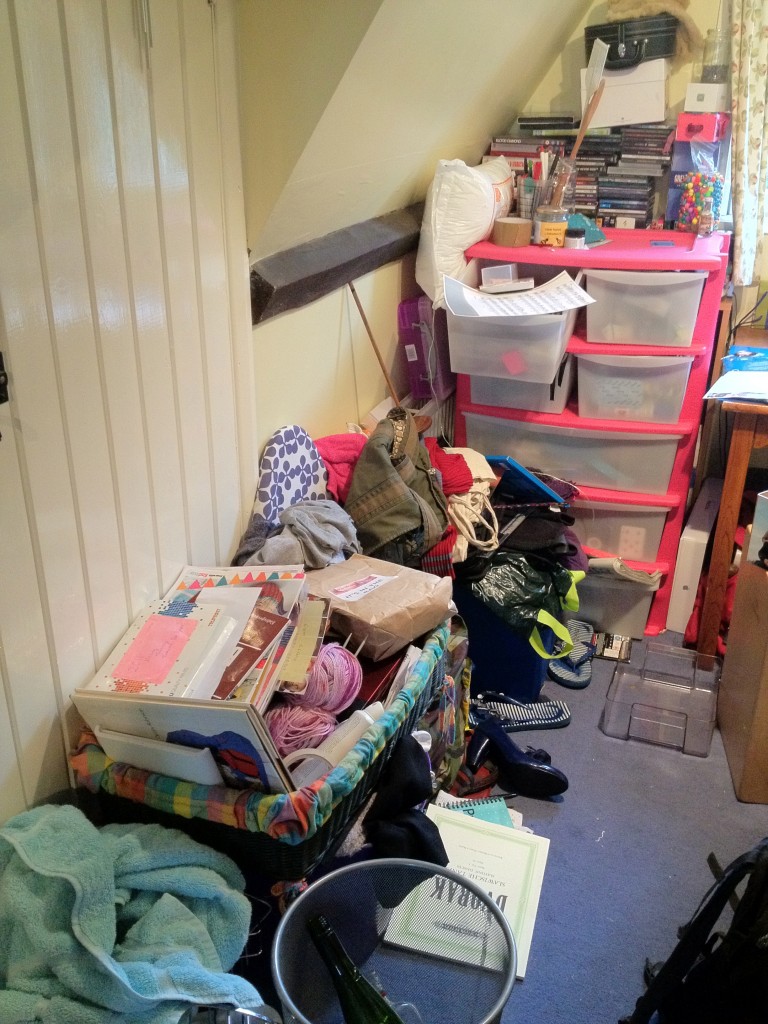 Do you have any suggestions for how you look after your things? I'm also looking for pattern recommendations – particularly 'therapeutic' ones, with either a really good pattern that it's easy to get stuck into and concentrate on, or the opposite, simple patterns that are good for watching TV with etc. I'd love it if you could get in touch, and share your project pages if you have any.
Much love,
Corrie xx
---
* If you're a knitter and you're not on Ravelry, I really recommend you check it out. If you need any help they have extensive help information, and I'm always happy to answer questions as well.
** I rarely read physical books anymore. JS got me into Audible, Amazon's online audio-book store. My eyes have deteriorated recently and I hate wearing my glasses – so I try avoid it. I'm also way too antsy to sit still doing just one thing for ages – all of my crafting happens to films or audio-books. (As I type this, I'm watching Harry Potter and the Deathly Hallows Part 1. I'm an HP nut, sorry.)