Archie and I are all packed and ready to go down to Devon tomorrow. I'm nervous about it, and I have been sitting here trying to work out why for what feels like hours. It finally clicked when I was going through my day and trying to figure out if everything was in the car. As you look at this photo, don't worry about Archie being in his travel box overnight…he will spend his last night in his hutch, fear not!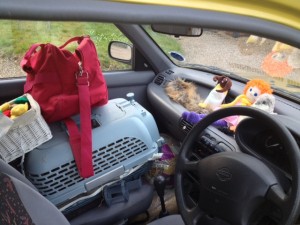 I'm terrified that I've left something important behind. Like, you know, my 60 cm circular needles, or a WIP that I haven't worked on for ages but might decide I need to pick it up again tomorrow? What if the yarn I want for my April Resolutions has gone missing behind some washing and I don't realise till I get down to Devon?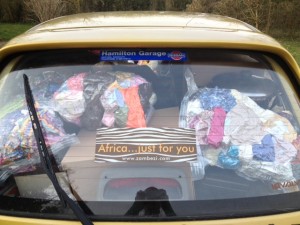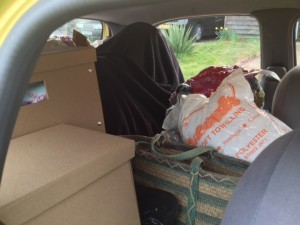 It's all a bit silly, because I'll be back to Kent every two weeks for medical stuff…but that's the nature of the beast I'm running from, I suppose!
Creative Stitches and Hobbycrafts Show – London
I went to the Creative Stitches and Hobbycrafts Show again yesterday, in London this time. It was a fantastic day – because I'd already been before (sort of), I was a lot more relaxed about going to various stalls, who I wanted to talk to, what exhibits I felt I hadn't seen my fill of and so on. I also didn't spend so much money! I bought one ball of yarn and a bit of fibre, which was a very good change.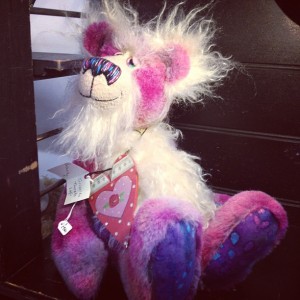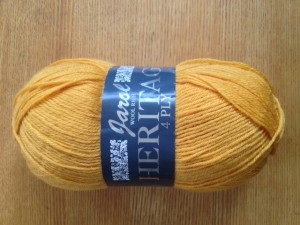 The friend I was with, Curlywurly, did loads of workshops, and I joined in on some of them, which was a big change to the last trip. I missed out the Decopatch workshop, because I have done loads of that before, but we did both sit down and knit a link for the world's longest knitting chain! After the show we also went to a coffee shop and used the fibre I'd bought to needle-felt some baubles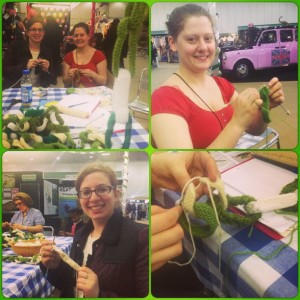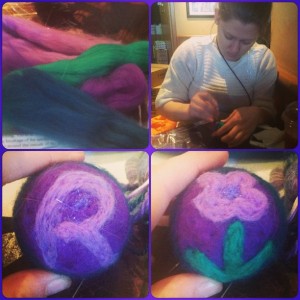 I chatted to the people from "Above and Below the Waves" – it turns out that the brains behind the installation, Alison Murray, lives in Devon, and the workshop is also down there! I'm going to see if I can go along and visit. I'll talk about this more sometime this week – for now I need to go put the last few bits in the car and have a last supper with my JS.
How has your weekend been?
Much love,
Corrie xx