I'm sitting in 'my' new bedroom, gazing at my suitcases and bags of clothes that have yet to be unpacked, knitting the Riverton Cowl and listening to "Harry Potter and the Order of the Phoenix" on Audible. So, I've arrived then!
The journey was OK, nothing memorable really happened apart from Archie using the whole thing to either rip up the newspaper in his travel box or sleep in various states of comfortability. This is how he ended the journey – looks a happy little bunny, doesn't he?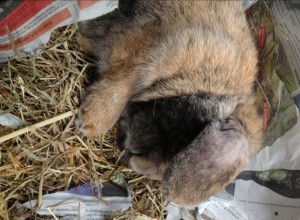 We are currently staying in the house of some friends of my parents, because our own is being renovated following a flood last year. We'll be here about a month, I expect, and I've put most of my things into storage. The only stuff that made it through was one….OK, TWO bags of yarn, my needle felting equipment, a fleece and my spinning wheel.
I'm going to a Knit & Natter at Hulu, my LYS tonight. I'm really looking forward to it, not least because Vicky, the owner, sells the most gorgeous yarns and I will never get tired of looking at them. Look her up, she does online orders!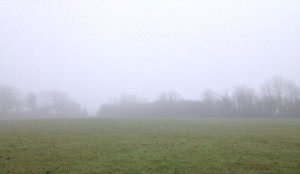 Riverton Cowl
While going through my stash before I left, I happened to catalogue it all on Ravelry. That's right – all 104 yarns (not including multiples of a ball), completely recorded. Having had such fun with my Scrunchable Cowl, I decided I would try giving another cowl a go. I found the Riverton Cowl through a search on Rav, with my search criteria being 'knitting', 'free', 'DK', '4 mm'.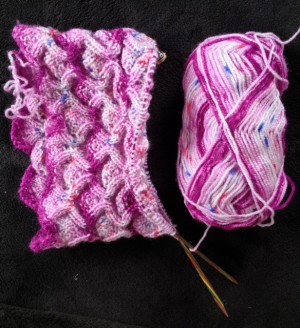 I've found the pattern OK, once I figured out a really stupid issue with my own pattern-reading first. I'll describe this in more detail once the cowl is an FO – I really, really need to get on with unpacking.
Much love,
Corrie xx
PS I need to add that my internet connectivity in this house is poor. There is no landline, and my phone barely gets any signal. I have found a place I can hotspot (which is why I'm in my room) but the signal is fairly poor, so please excuse me if I'm slower than you believe I ought to be in responding to anything!